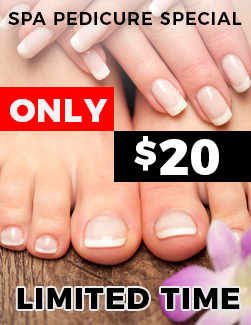 Discover an oasis for your feet at NAILBAR 54.
Our specialists offer a truly unique environment that combines the finest products and foot care techniques to create the ultimate relaxing environment. You can now get the treatment you deserve at a great value.

PRICES
65 min.It's time to treat your feet to some special treatment with our $30 SPA PEDICURE after a long day at work!